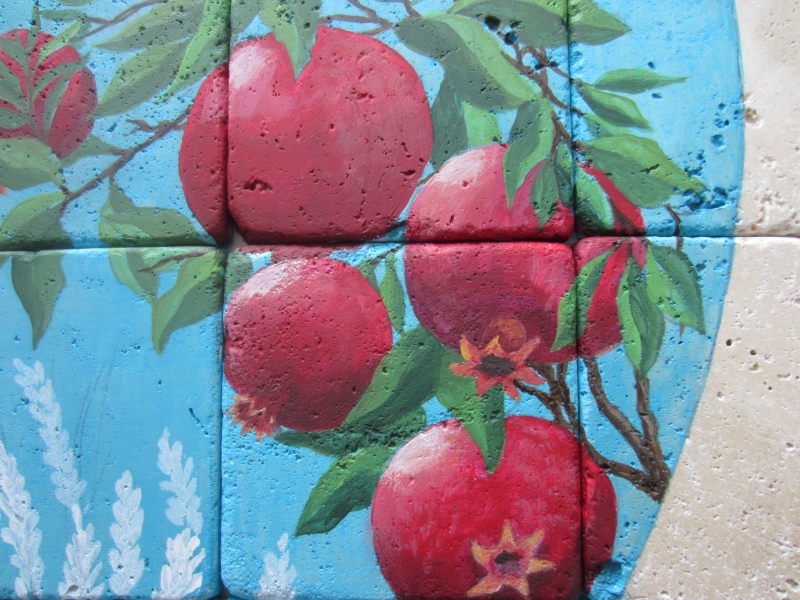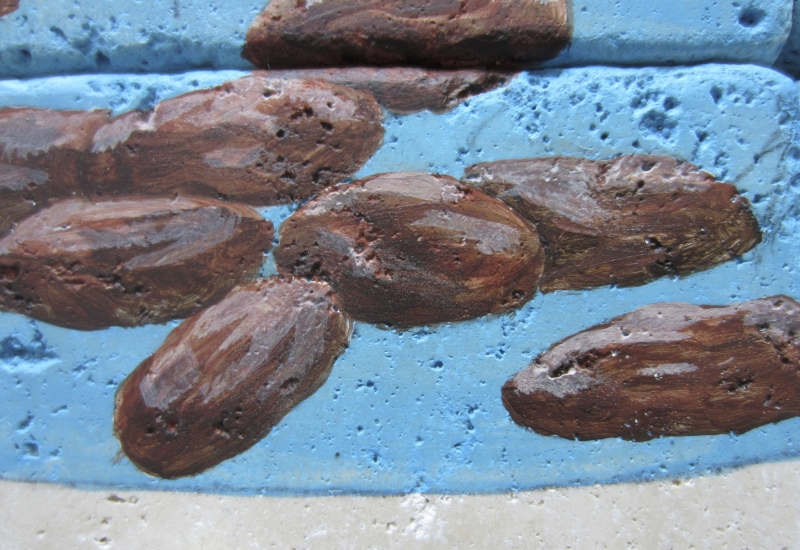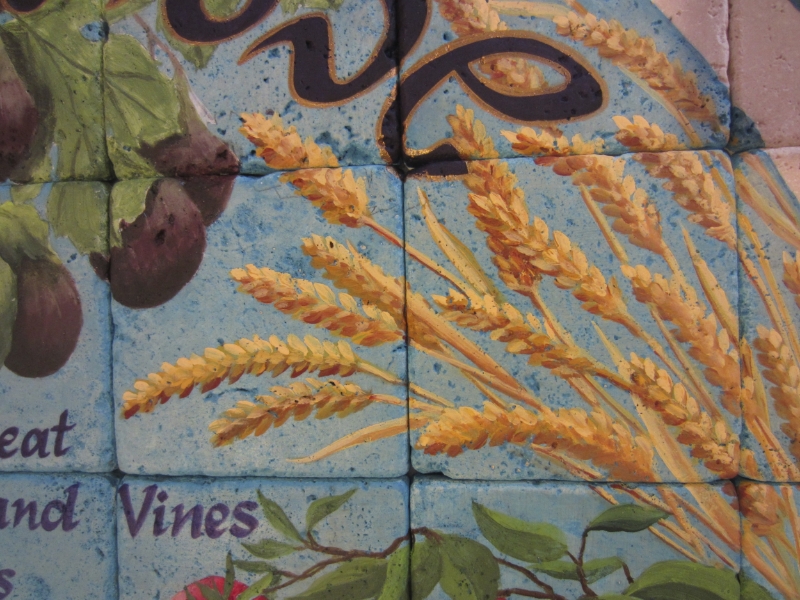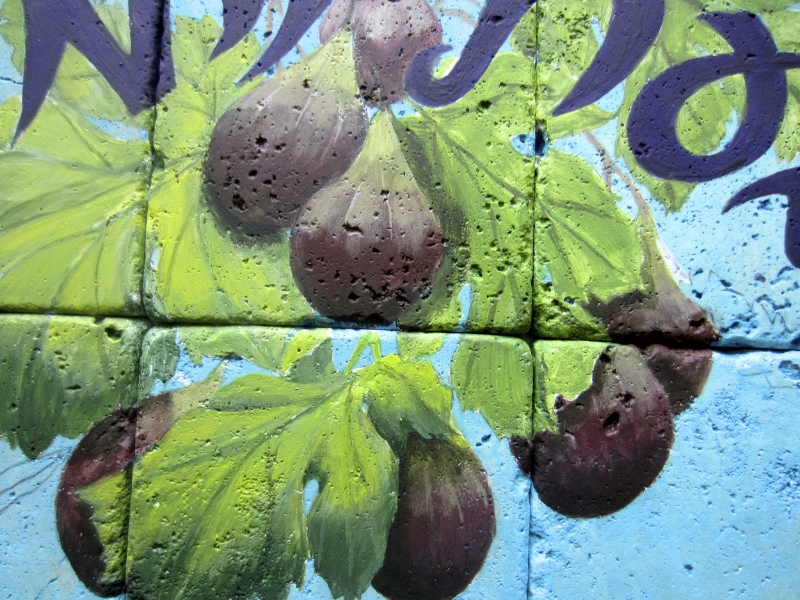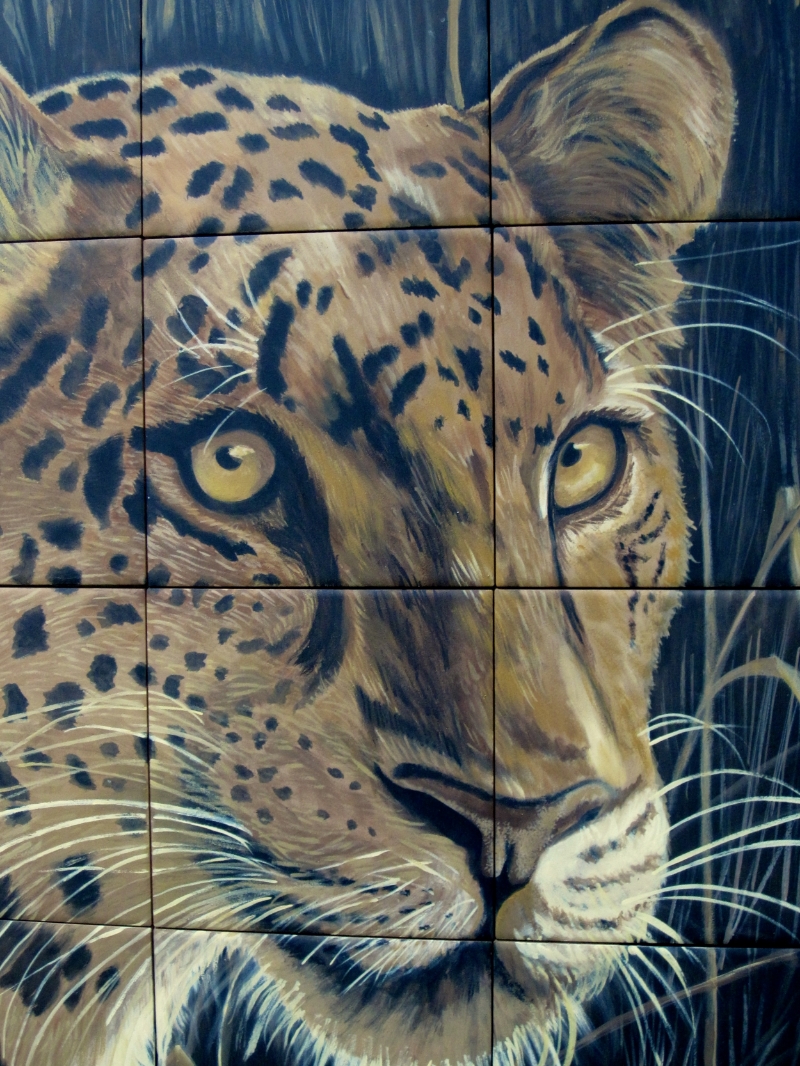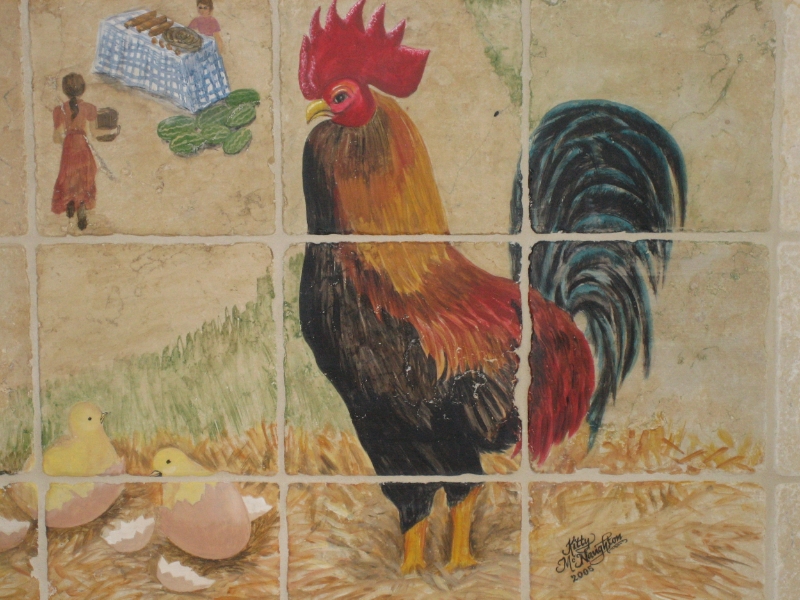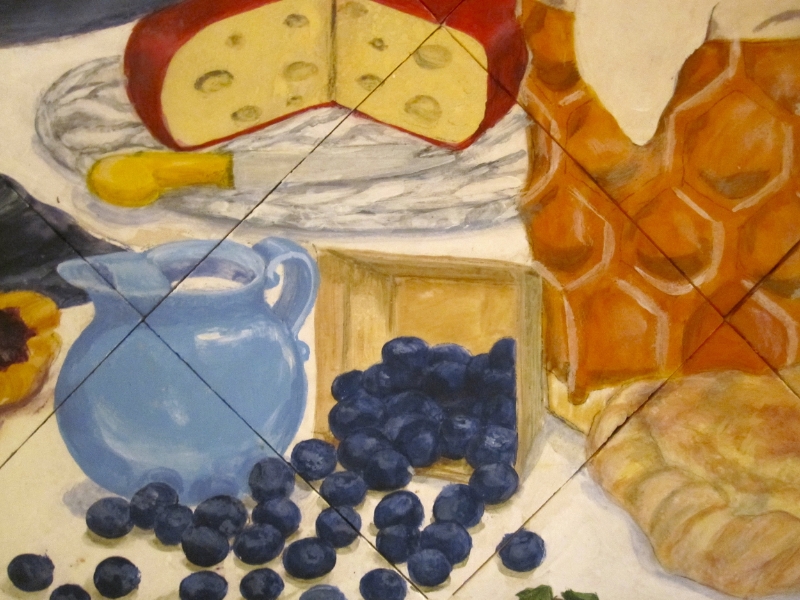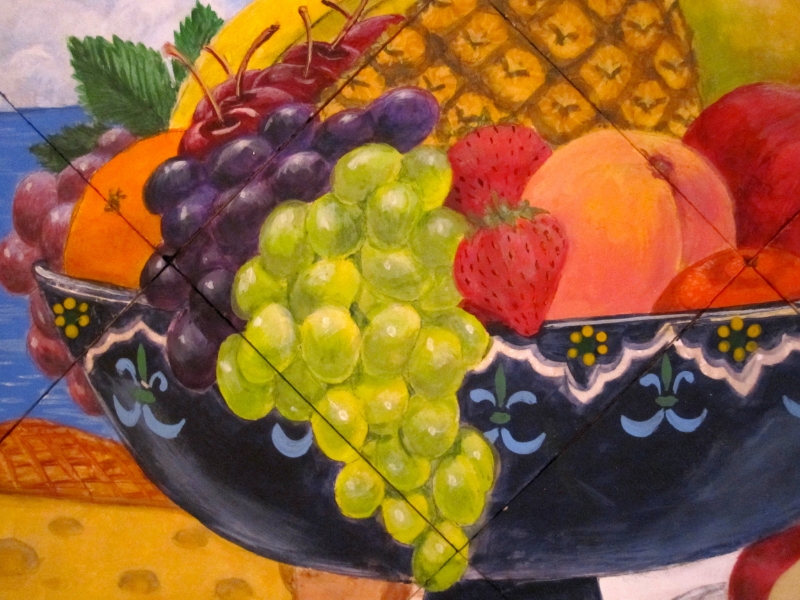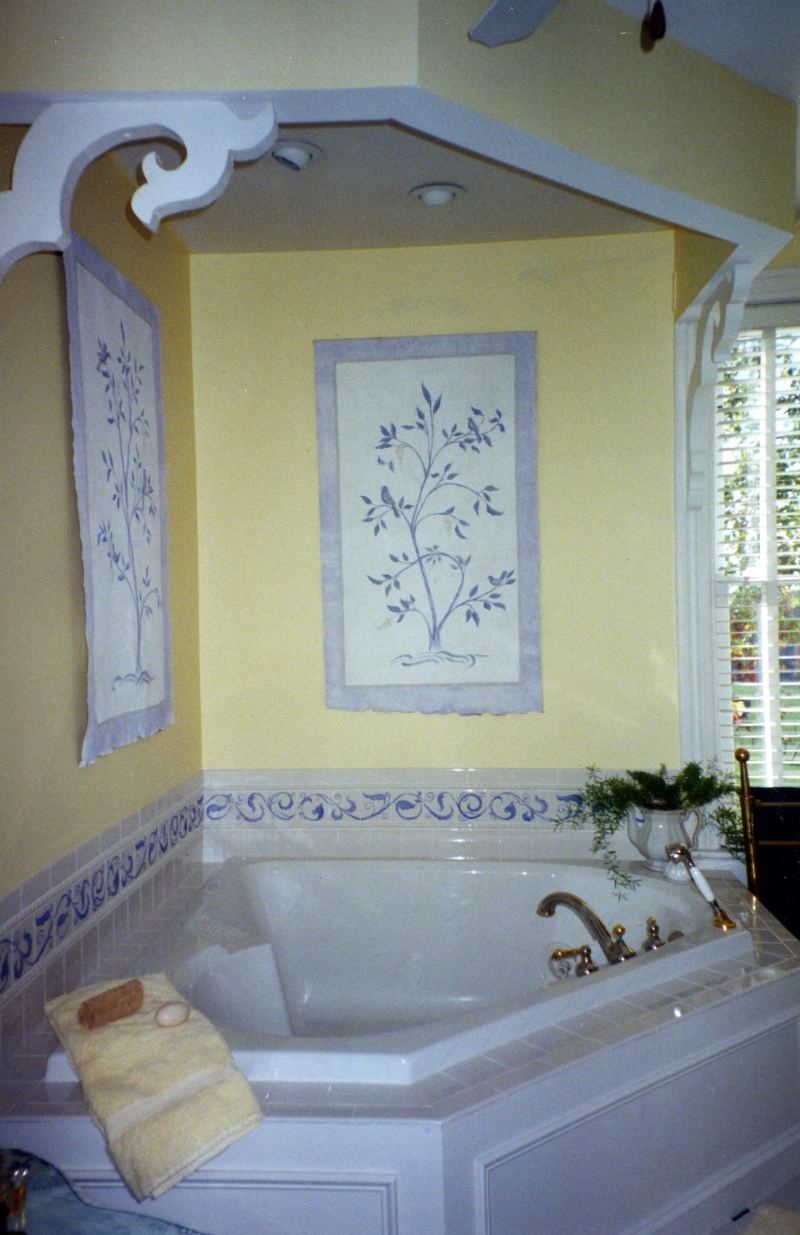 Tile mural for a Kosher kitchen
The rectangular tile mural fit the space between the cabinets and under the hood vent. After installation, at the homeowner's and Designer's request, I extended the mural left and right onto the existing tiles, to make the design "flow" in a more attractive way.
Hebrew Calligraphy--"7 Species"
From the Torah: "A Land of Wheat and Barley and Vines, and Fig trees and Pomegranates...A land of Olive Oil and Honey."
Finishing touches...
Matching the colors and painting the joints, after the tile was installed.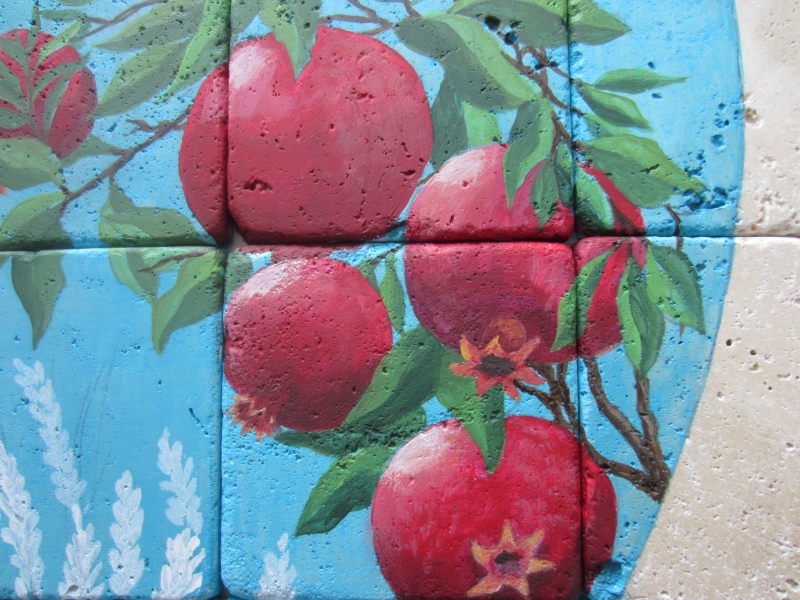 Work-in-Progress...
Tiles are chosen and laid out to proper dimension, individually wiped and cleaned with rubbing alcohol, and a number and letter written on the back of each to mark position.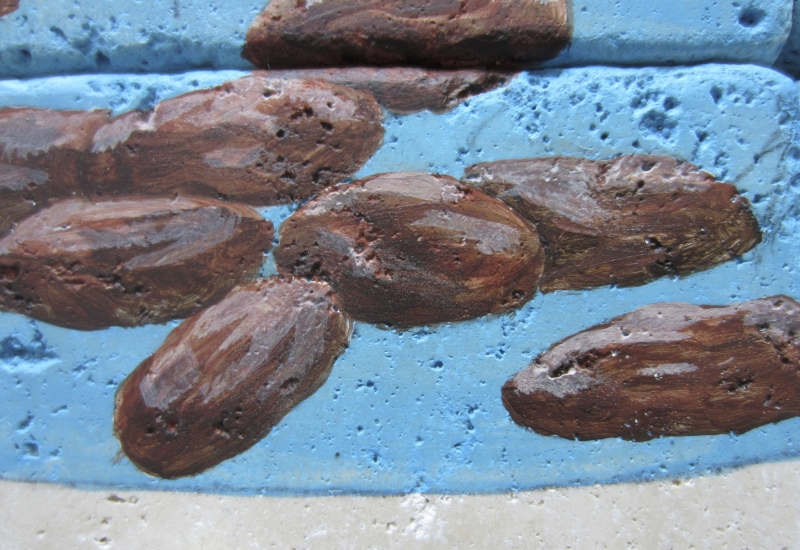 Work-in-Progress
Next, my actual-size design is then transferred to the tiles in position, and painting commences.
Though dates are not mentioned in the "7 Species," I am told they are the fruit from which the honey comes.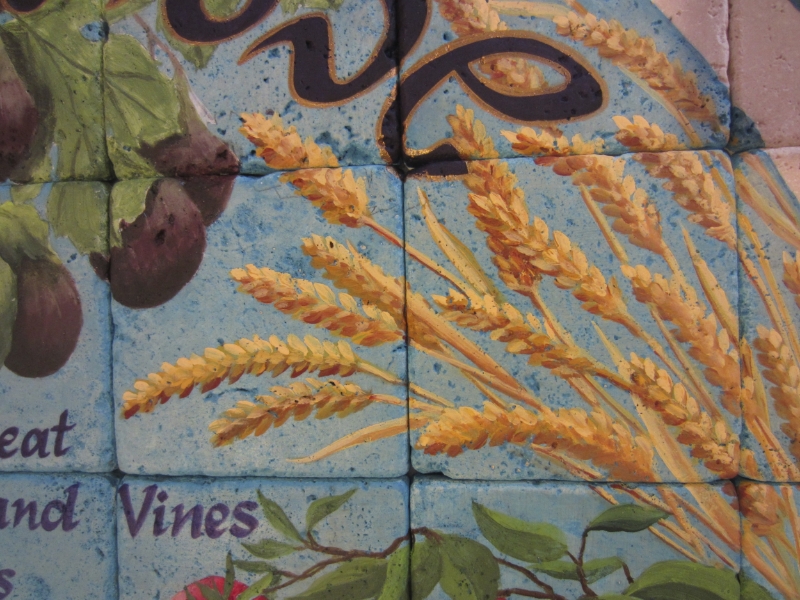 Close-up of Wheat, upper right in circle.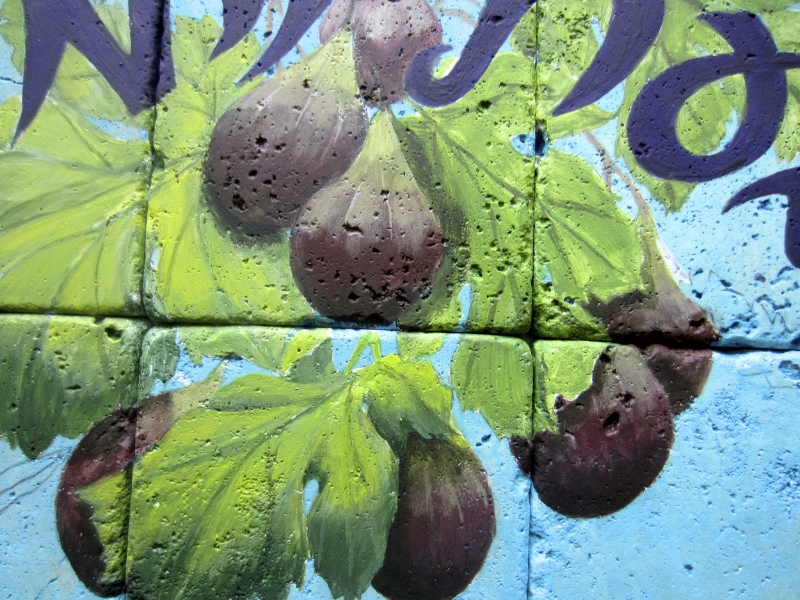 In the interest of "solid coverage," I paint down into each natural "pit" in the stone tiles.
Painting across the joints...
My brush points to where I have just painted the joints brown, where figs straddle the gap between 2 tiles.
The Lady Loves Leopard...
A Bathroom Makeover with a wall-size Leopard Tile Mural overlooking the new Jacuzzi tub...I wouldn't linger long in the tub...would you?!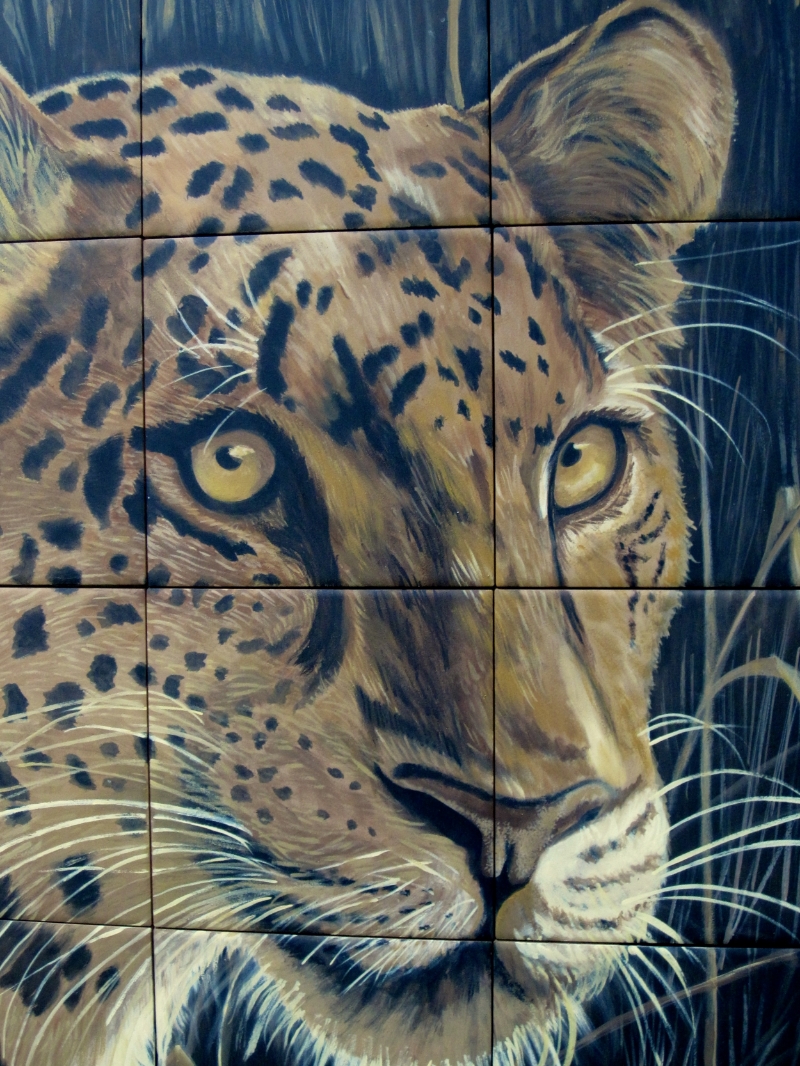 Close-up of Leopard face...
A Bucolic Scene on a Tile Backsplash...
Cooking is more enjoyable with a view of the French village-life and countryside.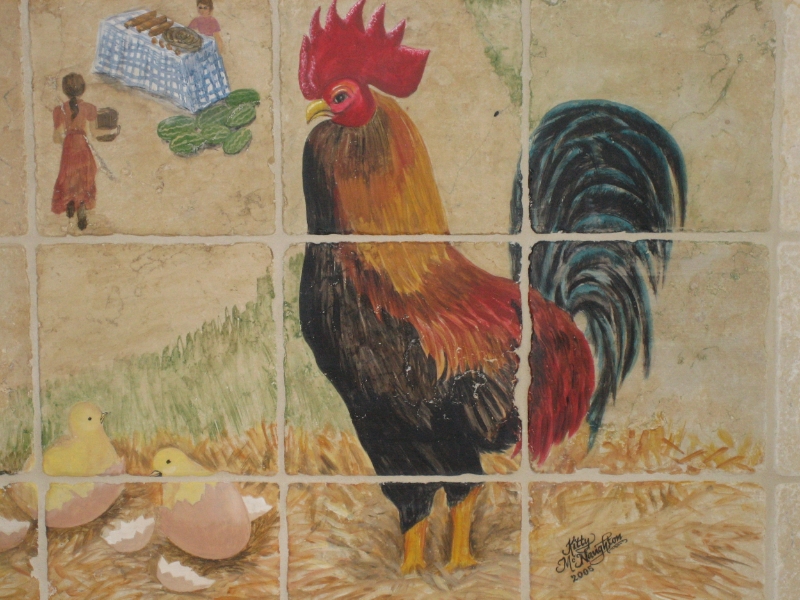 Chickens in a French-style Chateau...
Close-up of a Rooster "babysitting" the hatching chicks...
A Stove Backsplash in a home where...
the cats outnumber the humans, the signature dish is Spaghetti, the daughter is a Shepherdess and there's a family joke about a "Tomato Hornworm"...
A Backsplash behind the kitchen sink...
The couple's favorite things--Bourdeaux, signature dish of Couscous, Moroccan mint tea, Challah and dates.
Tiles set on point, sawtooth-edge style...
Another "favorite things" tile backsplash, the couple identified favorite foods and beverages to be included in the painting.
 
A pleasant, nostalgic view, while cooking...
Mont St. Michel, (on the English side of the Channel), "floats" on the horizon, where the lady of the house grew up.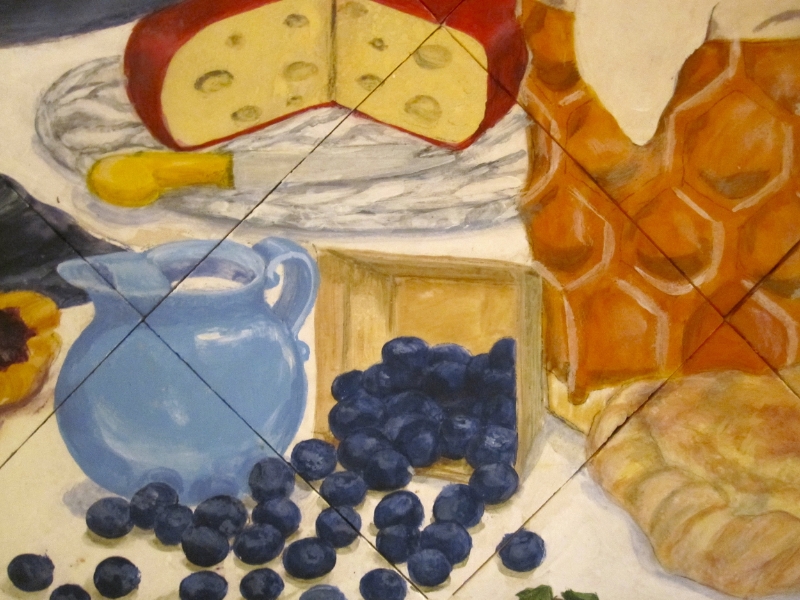 Memorable summer pleasures...
Blueberries & cream, English Pasties, cheese & "Midas Touch" Brew...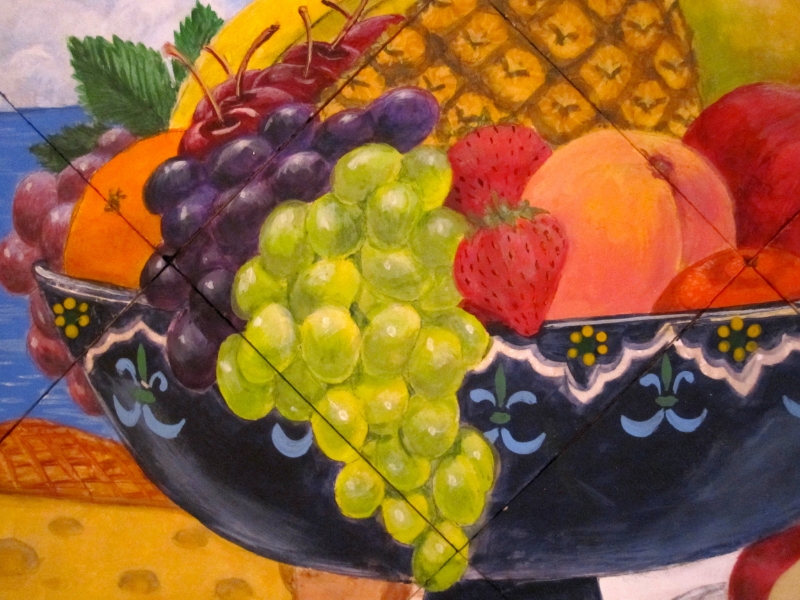 Fresh Summer fruits...
...in a brimming fruit bowl...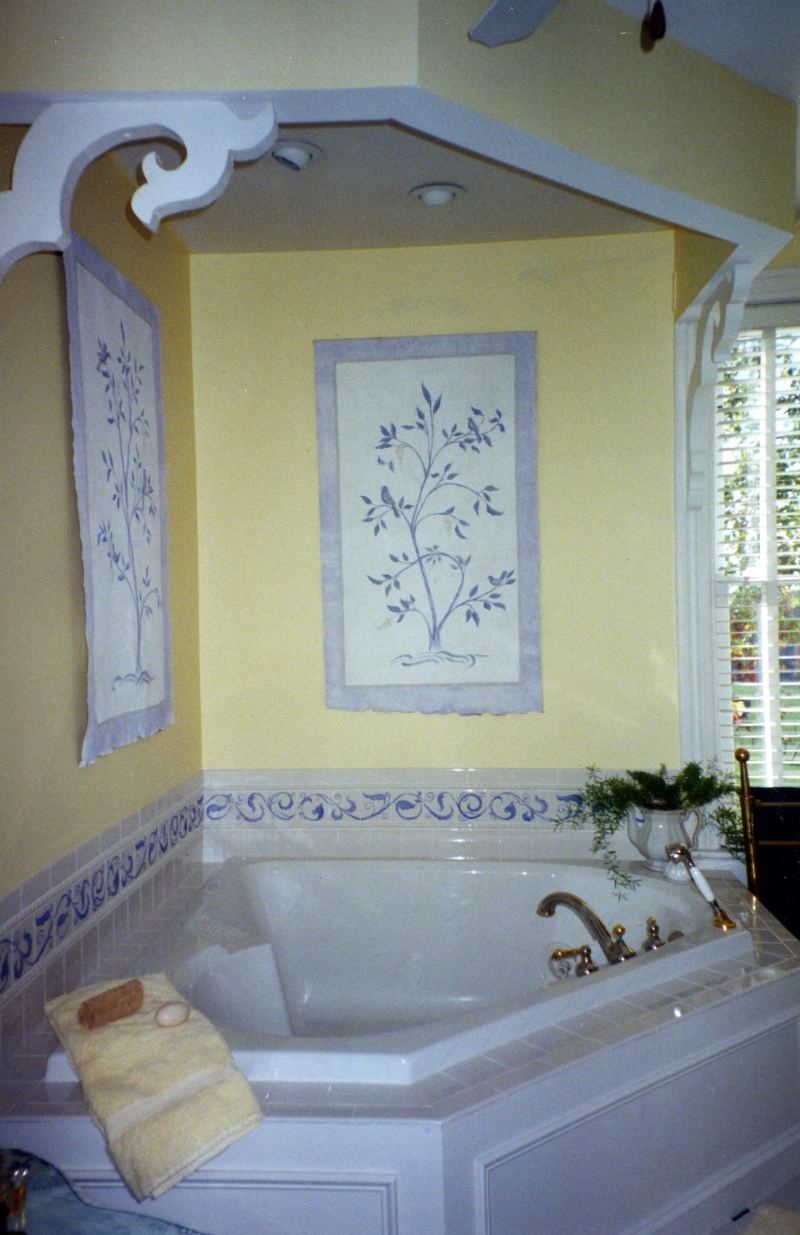 Divine Interior Design...
by Marcia Geoghan, a Designer with a discerning eye. Her corner Jacuzzi gets a flowing, hand-painted, glazed-tile tub surround, and two hand-painted linen wall hangings.