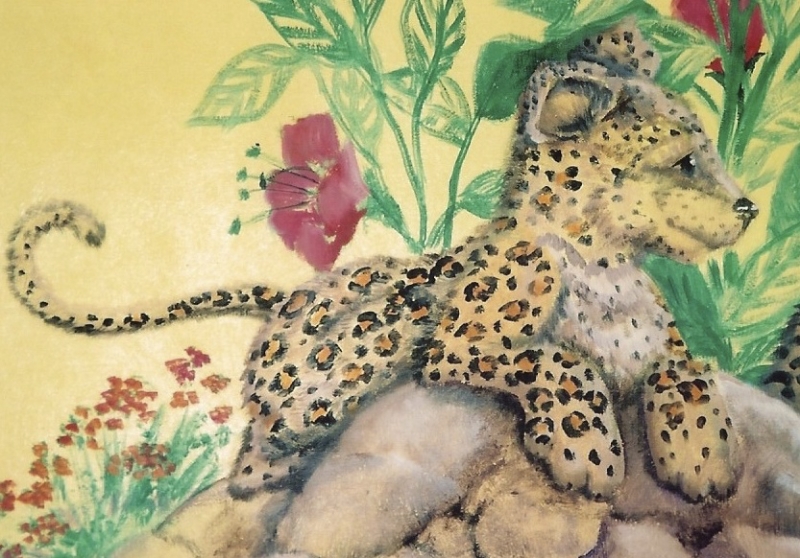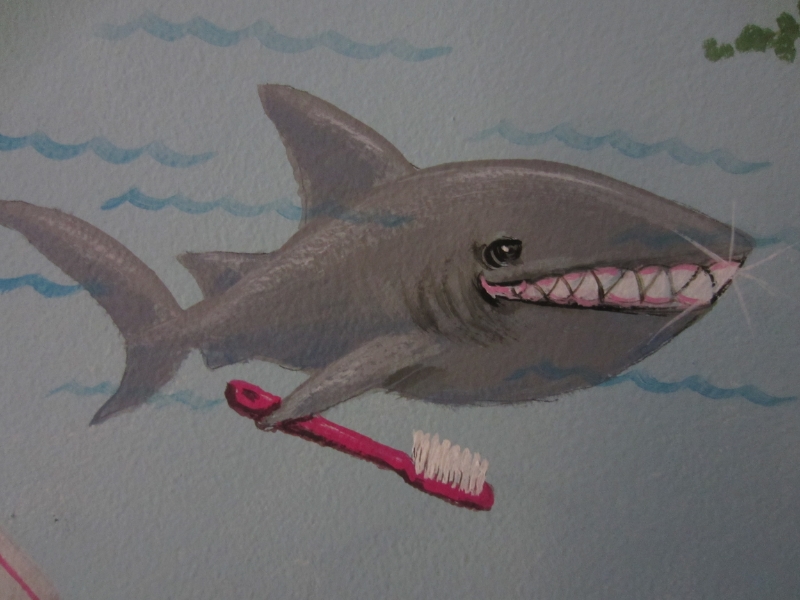 A playroom for three boys...
Once upon a time, not so far away, in a "castle" in Urbana, MD...
Three Princes...
...stood silhouetted in the balcony windows, high in the castle on the hill...
Across the valley...
...stood their sturdy climbing tree where owls roosted, (their eyes looking very much like electrical sockets...)
Enchanted toadstools...
...at the base of the tree must have been home to some tiny creatures...we will presume they all live happily ever after.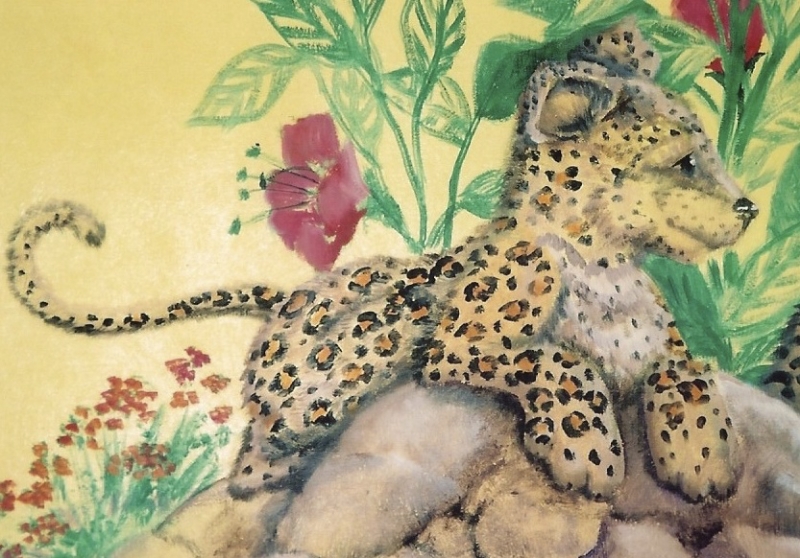 Meanwhile, in nearby Damascus, MD...
a Leopard cub played on a pile of rocks in a jungle that had once been a garage, but was now a playroom domain for two grandsons.
Oversized Butterflies and Thistle...
...flutter about on a wall of hand-painted polka dots.
going to sleep or waking up...
...a budding athlete will benefit from visualizing this!
A Child's Room...
...in a Beazer Model Home...
Dancing Fairies...
the special request for one little girl..!
Flowers on the wall...
...oversized and randomly placed around a girl's bedroom in a Beazer Model Home.
...to appease a younger brother...
...when big brother got some special treatment, Mom surprised the younger one with this hand-painted firetruck above his head. However, that wasn't the end of it...
 
I made a return trip to their home...
...to paint a CEMENT MIXER above big brothers bed..! I'm not sure where the "one-ups-manship" went from there...
 
Hot air Balloon launch...