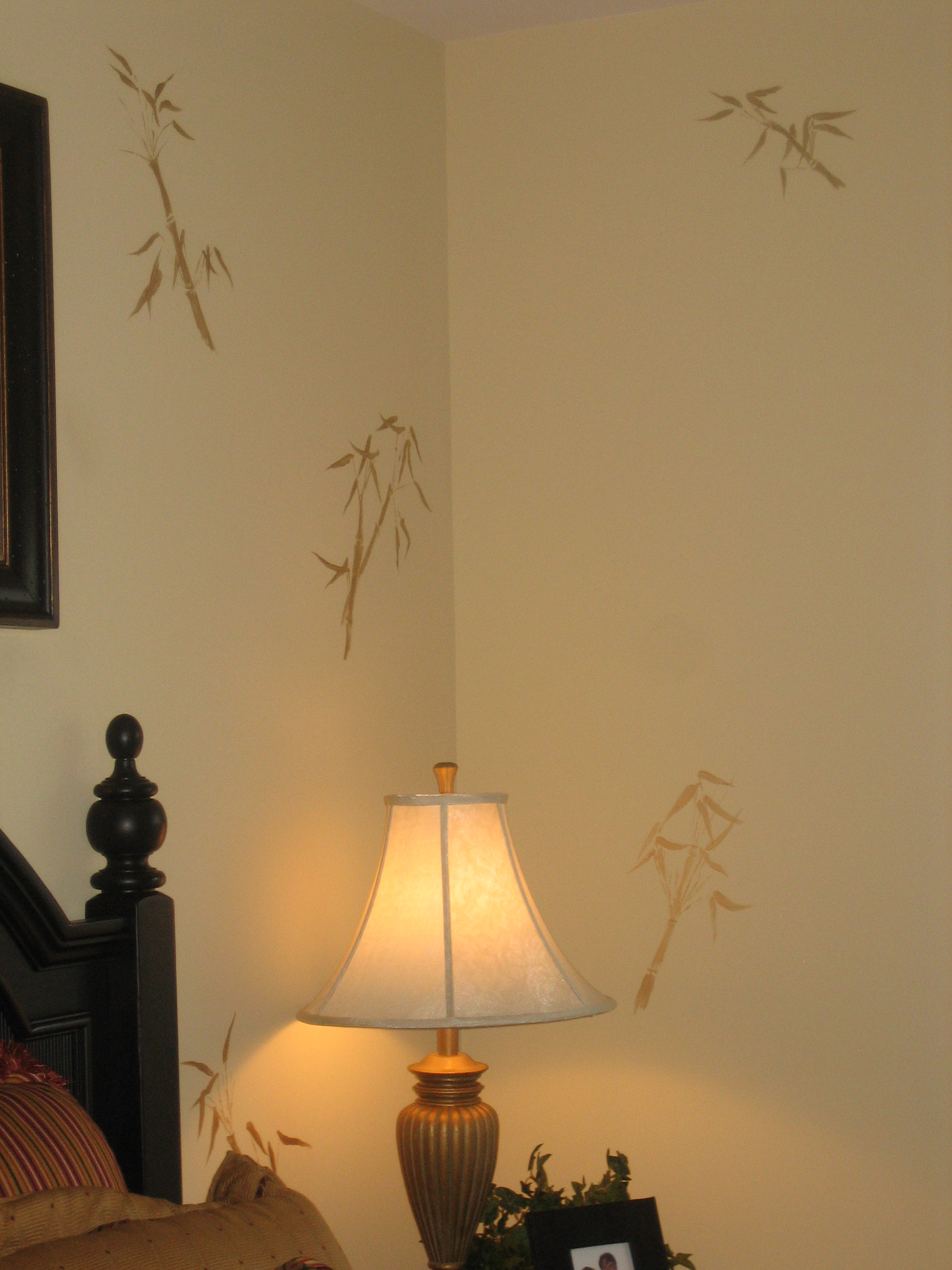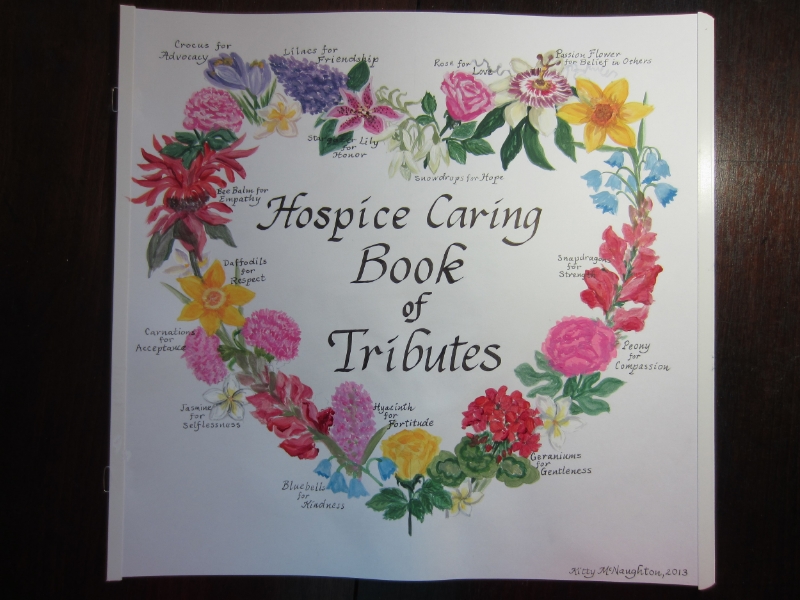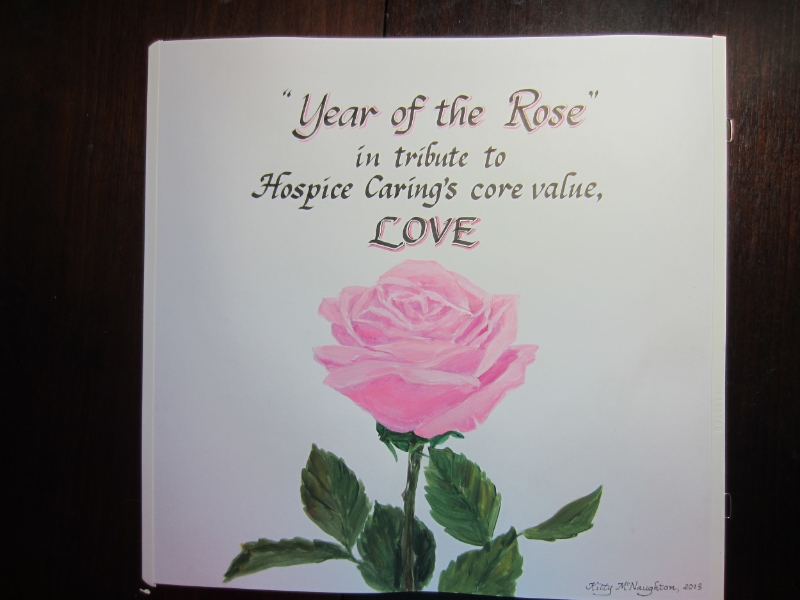 Storybook Calligraphy
At Burning Tree Elementary School in Potomac, Maryland I painted a Storybook Mural and the phrase "Once Upon a Time..." . The cinder block walls yielded their utilitarian look to the magic of the story...
The Bride's Mother found a Linen Shower Curtain...
...at a store called Tuesday Morning, for $2! I painted the couple's new monogram on the shower curtain; suspended from a balcony, it became the backdrop for all the wedding photos! Cool find!
The year was 1992...
In 1992, Breads Unlimited, a Bakery in Bethesda, MD, asked me to paint and letter 2 Blackboard Menus.
(See Signs and Banners Category for some of their six new Menus, painted in 2015-2016.)
An Illustrated Lettering Job for a friend...
...Her final project before becoming a newly-commissioned "Stephen Minister".
Kitchen Stool for a Franco-phile...
The word is, of course, French for "artichoke". The lettering style is "Uncial, a medieval font.
In a Model Home...
TJ is on the left, of course, and I lettered these famous words that he penned, in the Library of that beautifully decorated Model.
A play on words at the entrance to the Sanctuary...Chevy Chase UMC, Chevy Chase, MD
In Chevy Chase United Methodist Church...
Lettering over the doors to the Sanctuary, I was aware that my lettering had to harmonize with other decorative wording in the same area.
Calligraphic "Swoops" and Flourishes...
I painted calligraphic flourishes at eye-level around the perimeter of a room in a Model Home. It requires a steady but relaxed hand to make them look natural and spontaneous.
Further along the wall...
Isn't this fun, the way it flows?
This is how Kitty has Fun...!
In a large Model Home by Beazer Builders, in VA, there was an octagonal, recessed Tray Ceiling in the Dining Room. On a ladder leaning against the Soffitt stood Kitty, having the time of her life painting Calligraphic Flourishes!
A Beach House near Rehoboth Beach, DE...
These Flourishes, in soft, beach-y, muted colors went onto the soffitt between the Dining area and the Family area. I have as much fun doing this as walking on the beach!
A faux finish and flourishes grace a powder room.
A family room with a 10-foot ceiling, in Olney, MD, is treated to flourishes around the perimeter of the room in 4 colors.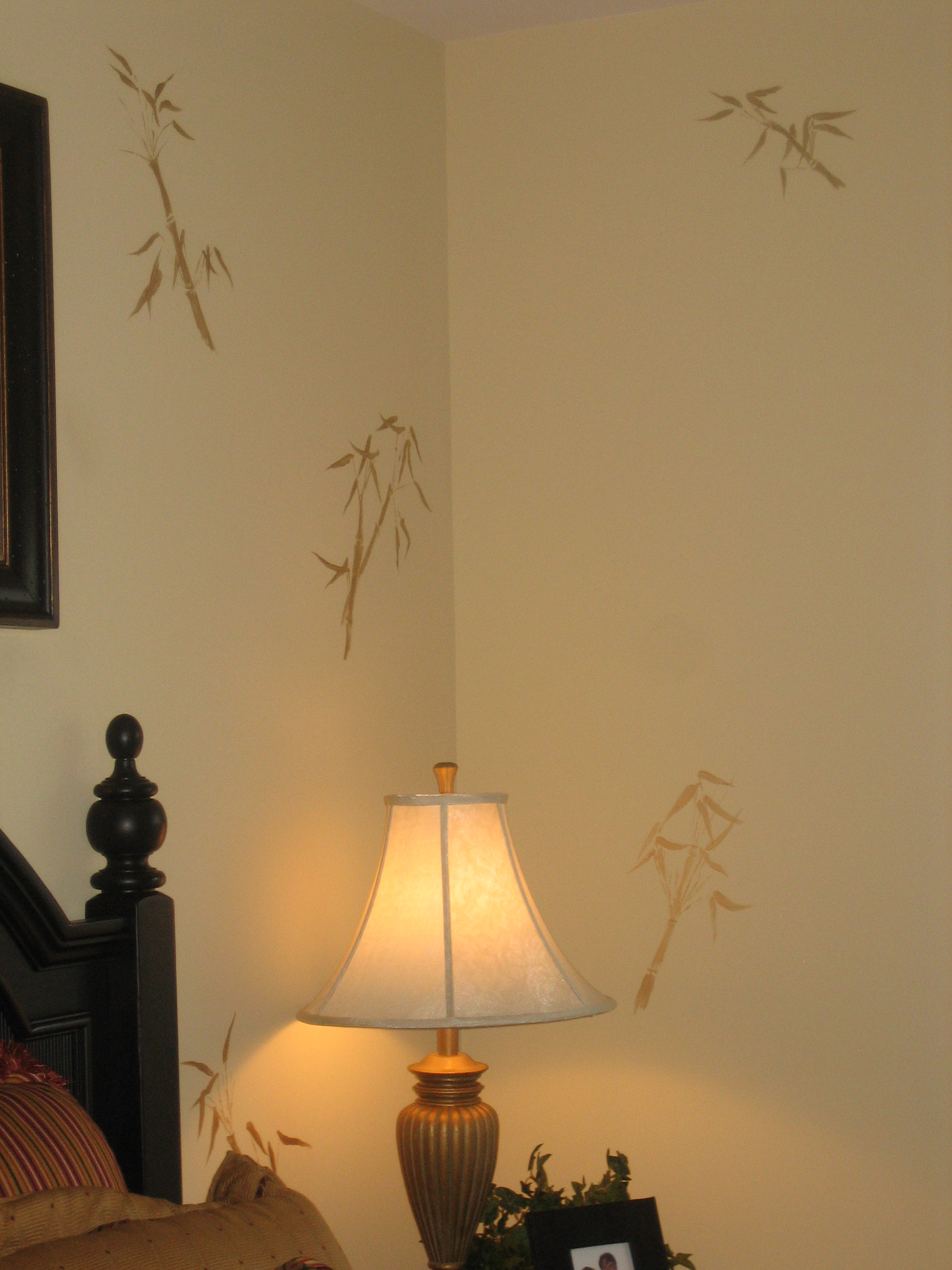 An "Asian-fusion" bedroom in a Beazer Model Home gets randomly- placed bamboo shoots in gold.
The Philosophy of FIORE FLORAL...
is painted over their cooler case, in the Fallsgrove Shopping Center, Rockville, MD.
At Vignola Gourmet, in Rockville, MD...
An area of the wall, 8' x 4', behind the counter is painted with blackboard paint and framed out by the owners. I hand-letter their menu, on a ladder.
For those with a bit o' the Irish in them...
...a little sign, 5' x 10.5', to display in March, when St. Patrick's Day rolls around.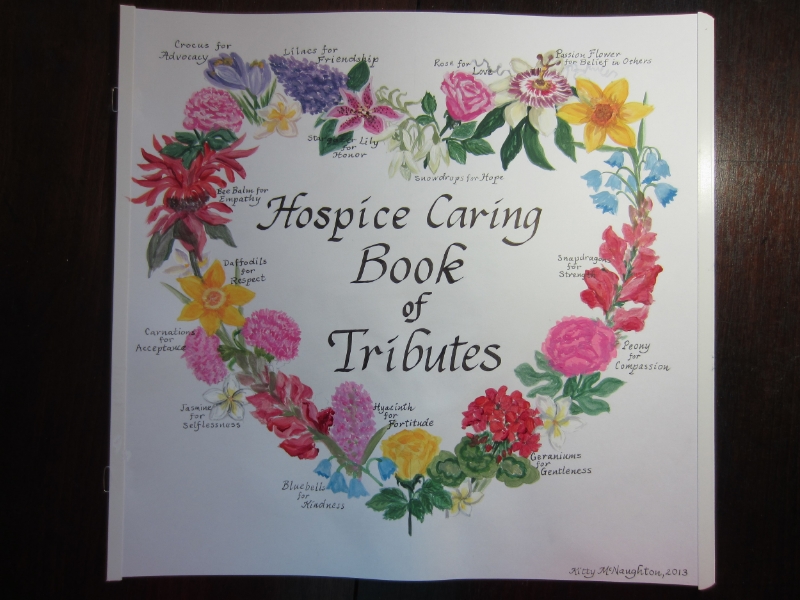 Hospice Caring Cottage in Gaithersburg, MD...
This non-medical Hospice helps people cope with end-of-life issues and the grief of losing loved ones. The organization has 15 Core Values, and each one is represented by a flower, pictured on this title page...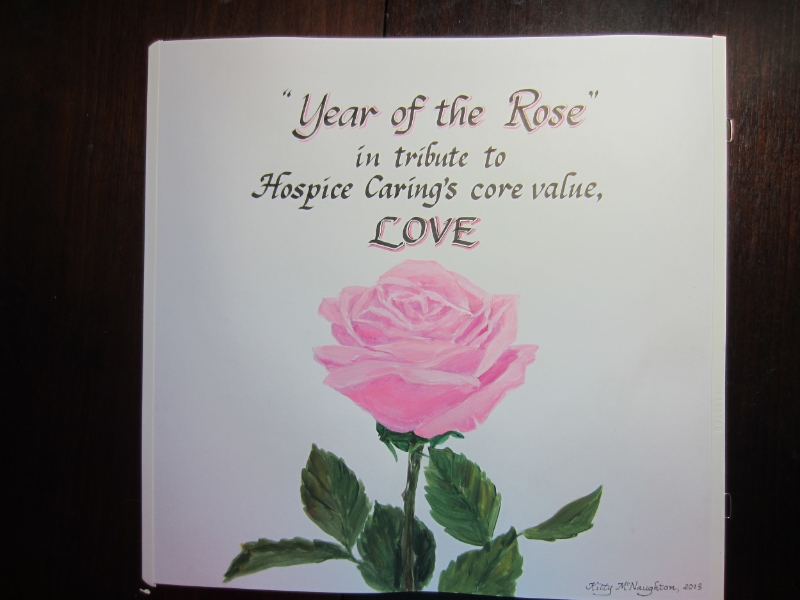 Hospice Caring Cottage...
...features one of their Core Values, and its floral symbol, each year in its "Book of Tributes."
Calligraphy Photo Mat for Presentation
Calligraphy Title of a Musical Composition